Happy 4th of July!!!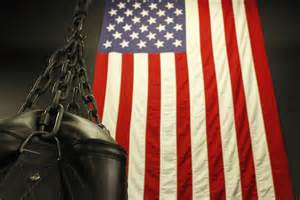 Hey everybody, just wanted to take a few moments to wish every one a wonderful 4th of July.
Just for fun, here are some interesting trivia tid bits to share while your celebrating:
1. It's well known that John Adams loved the Fourth of July, but he wrote we actually declared our independence from Britain in Philadelphia on July 2.
2. Calvin Coolidge, the 30th president, and Malia Obama, daughter of the 44th, were born on the Fourth.
3. Even though the Fourth of July is America's birthday, we're not the only ones who celebrate it, surprisingly enough. Denmark began celebrating our Independence Day in 1912 after thousands of Danes immigrated to the USA.
4. The Fourth of July wasn't a legal federal holiday until Congress declared it to be so in 1941.
For us here at Synergy, independence means having the ability and confidence in yourself to walk with your head high, secure in the fact that your in the best shape of your life and have the capacity to take care of yourself and all of your loved ones.
Heres hoping that everyone has a great, safe and fun holiday!!!
www.synergymartialartsandfitness.com

Latest posts by Synergy Martial Arts & Fitness
(see all)