Black Weasel Seminar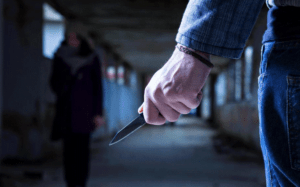 Hi everyone, this week we're going to be chatting about some improvised weapon ideas but first we want to give you a heads up about the Black Weasel Seminar we'll be hosting this weekend.
The Black Weasel Seminar will feature two outstanding Instructors, Ed Calderon of Ed's Manifesto and Terry Trahan of Weaselcraft. The seminar will be held on Saturday, March 4th and Sunday, March 5th from 10 a.m. to 6 p.m. so our Saturday Fitness class will be cancelled that day.
This seminar will be covering some of the most realistic material available and is not to be missed if at all possible!
Okay next up…improvised weapons…Yay!!!
Pretty much anything and everything can be used in a self defense situation but here's a list of some of the every day carry items than can give you a significant advantage in a confrontation…
Purse/Backpack/Laptop Bag
Pens/Pencil
Cell Phone
Jacket/Coat
Sunglasses/Eyeglasses
Hat/Bandanna/Scarf
And of course if you happen to carry a folding knife
When you're thinking of improvised weapons the most important thing to remember is you'll very little or no time to actually deploy them so the easier it is to get to the better. Even if you carry a concealed firearm it take some time training just how to draw the weapon, let alone retain it, aim and fire accurately. (If you are interested in learn the most effective ways of using a firearm, check out our Tactical class C-Tac on Tuesdays and Thursdays at 7:30 p.m.)
If your interested in learning more about improvised weapons, the Kali class we offer excels at just that.
Alrighty guys, heres hoping you're having a wonderful week and we do hope you can make it out to train at the Black Weasel Seminar this weekend.
Side note: we will also be hosting a Self Defense and the Law seminar in April. Theres a flyer in the front of the gym if you happen to have any questions and we'll be talking more about that in the weeks to come.
www.synergymartialartsandfitness.com

Latest posts by Synergy Martial Arts & Fitness
(see all)