Holiday Party!!!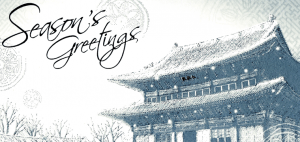 Hiya guys!
That time of year is upon us once again, there's a chill in air, malls are having 75% off sales and everyone seems just a little bit more stressed than normal..LOL. So you know that means it's time for the annual stress relieving, relax from the Holiday hustle and bustle, catch your breath Synergy Holiday Party!!!
Now, we realize we inadvertently scheduled the Holiday Party the same night as the next UFC, so we totally understand if you have already made plans to go watch the fights but if not come on out, bring your friends and family and celebrate with your Synergy Crew.
Here's the low down…
When:
This Saturday the 12th at 7:00 p.m.
Where:
Chili's Bar and Grill
7475 W. 88th Ave., Westminster, CO
303-467-2218
Right off of Wadworth
What:
Fun, cheer and a good time had by all!
If you are planning to come please either RSVP with Dr. Rick or Mr. P sometime this week so we can give the restaurant an idea of how many of us there's going to be, thanks.
A extremely happy Holiday season to one and all and remember you guys ROCK!!!
www. synergymartialartsandfitness.com

Latest posts by Synergy Martial Arts & Fitness
(see all)