Snow Day!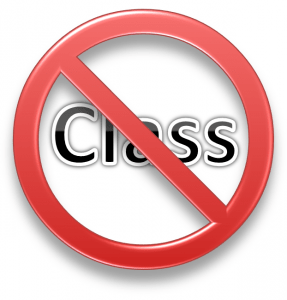 Hey everybody, so we normally don't do this but considering how incredibly bad the roads are due to the snow, we're declaring a Snow Day! All classes today are going to be cancelled.
In order to keep up the incredible progress you have all been making we recommend the following:
Do 30 to 60 minutes of practicing your techniques, only use a family member as your practice dummy with their permission.
Take a few minutes to write out your goals for this year, what do you want to achieve?
For the fitness people, do this:
1. Jumping Jack
2. Pushup
3. Air Squat
4. Flutter Kick
5. Bench Dip
x 1 minute each x 4 rounds for time (with as minimal rest time as possible between sets)
If you don't mind please share this with anybody you know who is part of the Synergy family just to be on the safe side, we'd hate for anyone to make the drive in for no reason.
According to the weather forecast, we should be all set and ready to hit it hard tomorrow. If you had a private lesson scheduled for today see your Instructor about booking a makeup session the next time you come into the gym.
Stay safe if you have to go anywhere today and stay warm.
Thanks a heap all and remember…YOU ROCK!!!!
www.synergymartialartsandfitness.com

Latest posts by Synergy Martial Arts & Fitness
(see all)