Testing and Specialty Knife Defense Course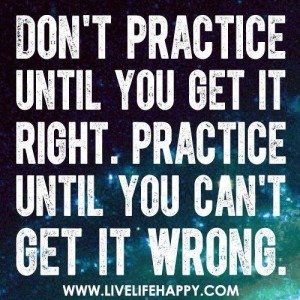 Hey there guys,
So this week we would like to go over the Testing and Specialty Knife Defense Course that are coming up in the next few weeks.
First off, the next round (pun intended) of testing for the TacTecs system and the Kids Karate program are coming up a week from this Saturday on the 30th. The test will be held during the normal class times and were expecting that everyone is going to do amazing considering how you've been doing in class!
The next test after that will be for the brand new Kali curriculum during the last class of the next month on Thursday, February the 25th. Next up after that is Kinetix in March.
Secondly, on Saturday, March the 5th Synergy will be holding the next in the series of specialty tactical courses. This one will be focusing on how to most effectively deal with a knife attack while unarmed or before you can deploy your weapon. With the alarming rate that bladed attacks are escalating it's simply a must to have the ability to defend yourself against a knife attack.
The Specialty Knife Defense Course will be held here at Synergy Martial Arts and Fitness on Saturday, March 5th from 11:30 to 1:30. The preregistered cost is $30 and is $50 the day of the event. The course is open to all Synergy members, friends and/or family who would like to learn the "multi tools" to give you the best fighting chance.
Topics covered will include:
Threats with a knife (an often overlooked aspect to blade defense)
Slashing Attacks (how to avoid getting cut as best as possible and how to follow up the initial attack)
Stabbing Attacks (keeping distance and control of the knife)
Third Party Protection (defending another person from a bladed wielding attacker)
If you can, this is a great course to come out to.
Alrighty everybody, have a great weekend and remember…YOU ROCK!!!
www.synergymartialartsandfitness.com

Latest posts by Synergy Martial Arts & Fitness
(see all)