Scott Pedersen
I started my own journey in the martial arts during elementary school, with the study of Judo.  Since those beginning days, training has taken me as far away as Japan. I have accumulated over 30 years of experience in several different martial arts styles.  I hold a 6th Degree Black Belt in Tracy Kenpo Karate, a 3rd Degree Black Belt in Force Necessary – Unarmed Combatives, a 2nd Degree Black Belt in Knife/Counter Knife Combatives, a 2nd Degree Black Belt in both Filipono stick fighting and Impact Weapon Combatives, Level 7 Advanced Instructor in the Close Quarter Combatives gun course, became a NRA certified 'home defense / pistol / shotgun' instructor and a certified instructor under the International Shootfighing Association.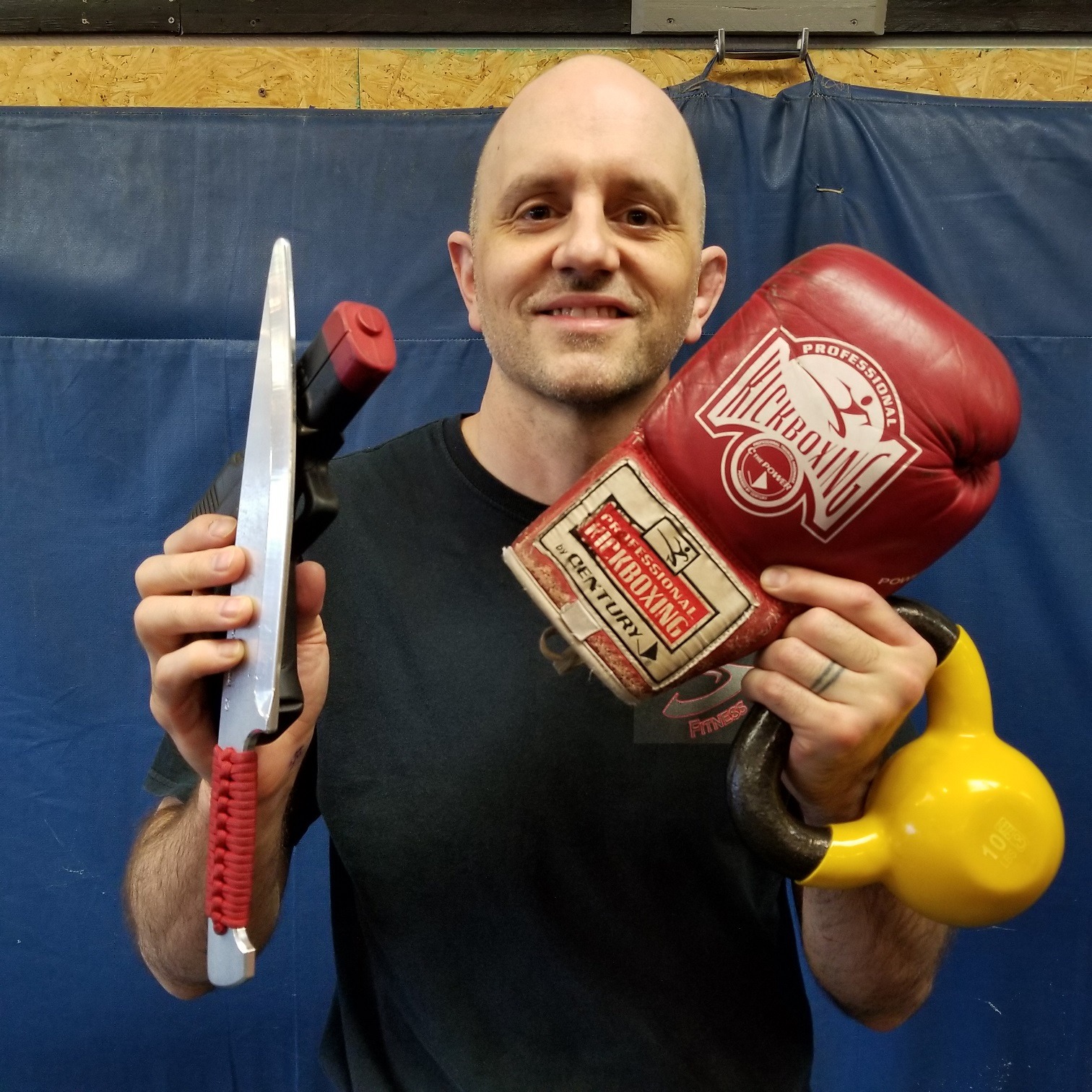 In 1993 I got my first opportunity to teach when I began instructing a single group class, once a week, to help my instructor at his school.  I took on more and more classes until, in 1999, I became a full time school operator myself, living and breathing the martial arts around 60 hours each week.  Over the years I've been honored to have had students travel (on a recurring basis) from as far away as Fort Collins, Colorado Springs and Canyon City just to train with me.  I've worked with and helped a very wide spectrum of people (from professional athlete competitors to people with disabilities and students ranging in ages from three years old to people over eighty-five).   I care about, and am lucky to personally know, each and every one of my students.
Though I've refereed, coached and competed (becoming a welter weight MMA champion) in sport fighting my true passion is helping others to better themselves through self defense and fitness training.  I've taught for organizations including Colorado Free University, a Jefferson County school, Denver Regional Council of Governments, Denver Arts & Technology Academy, Courthouse Incorporated, The Palms Spa in Palms Springs, Kappa Kappa Gamma Sorority in Boulder, the Davita Corporation, the Target store Management Team, the United States Geological Service and the Arvada, Boulder and Denver Police Departments.  In cooperation with the V.O.I. (Victim Outreach Incorporated) program I regularly help people who have suffered through violent crimes through training.
I love to teach and strive, always, to deliver quality instruction and depth of material in an understandable way.  I'd be happy answer any questions you may have and, if interested, do some training with you!

Latest posts by Synergy Martial Arts & Fitness
(see all)