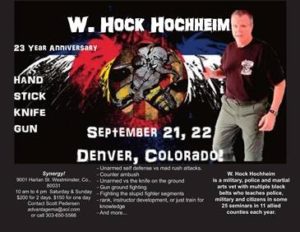 Mr. P.'s instructor (Hock Hochheim) will be a Synergy Martial Arts this Saturday and Sunday (the 21st & 22nd) running a special training seminar.
All REGULAR CLASSES are CANCELED.
We hope you can make this great event!

Synergy Martial Arts and Fitness provides world class expert instruction in martial arts, fitness, self defense and weapons in a class, private and semi-private formats.

Latest posts by Synergy Martial Arts & Fitness (see all)