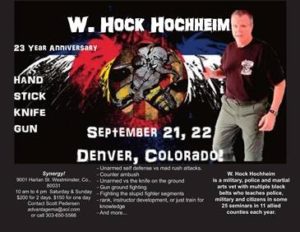 Mr. P.'s instructor (Hock Hochheim) will be a Synergy Martial Arts this Saturday and Sunday (the 21st & 22nd) running a special training seminar.
All REGULAR CLASSES are CANCELED.
We hope you can make this great event!

Nothing beats learning, self-improvement and having fun!
Contact us today; our staff is happy to answer all of your questions!

Latest posts by Synergy Martial Arts & Fitness (see all)