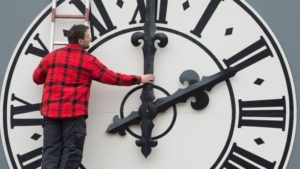 Starting this week (10/15/18) we're starting classes earlier on Tuesdays and Saturdays. It is our hope that, in moving the classes earlier, kids on Tuesday will get home sooner on school nights and on Saturday this will leave more time in the day for family activities.
Here's what the new class times are:
TUESDAYS
Kid's Intermediate Class @ 5:00pm
Kids' Advanced Class @ 5:30pm
SATURDAYS
Kids's Basic Class @ 10:00am
Hitt Fit Class @ 11:00am
Adult TacTecs Class @ 11:30am
Kid's Intermediate Class @ 1:00pm
Kids' Advanced Class @ 1:30pm
We're sorry if these changes cause any inconvenience.

Synergy Martial Arts and Fitness provides world class expert instruction in martial arts, fitness, self defense and weapons in a class, private and semi-private formats.

Latest posts by Synergy Martial Arts & Fitness (see all)