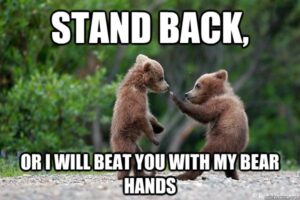 Testing is right around the corner! Over the last two months young Karate students have, among many subjects, worked on Crane-balance and kick combos while the adults Self Defense practitioners have focused on dealing with larger & stronger attackers.
Testing for this material is happening on Saturday the 26th at normal class times:
Kids Karate – 10am
Adult Self Defense – 11:30am
Kids Intermediate – 1pm
If you can PLEASE come in 30 minutes early (before your class) for a special Test Prep. session to review your moves!

Latest posts by Synergy Martial Arts & Fitness
(see all)