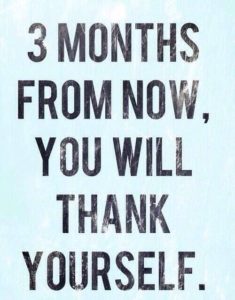 Hi everyone, hope all finds you safe and well! Walk-in training at Synergy has temporarily stopped but here are two opportunities for you to continue growth and learning from the safety of your own home.
1) Weekly workout and skill-development videos will be posted, at the beginning of each week, on the school's Face Book page. We hope you join in and enjoy!
2) For those of you that are looking to stay even more active you can continue progressing through the Kids Karate and Self Defense TacTecs course material! 6 instructional videos, containing drills and skill development for the April-May courses, will be made available. Here are some of the subjects, listed by groups, to be covered:
KIDS KARATE – BASIC
getting stronger / improving fitness, boxing, blocking attacks and escaping grabs
KIDS KARATE – INTERMEDIATE
being proud of what you do, keys to happiness and health, advanced boxing skills and escaping attacks from behind
KIDS KARATE – ADVANCED
the Heimlich maneuver (surely covered before but impossible to refresh too often), the Stop 5 range (chest-to-chest with the opponent defense), how to recover if thrown down, and the kata '2 Person Set' (that can be practiced in the air or perform with a partner)
ADULT SELF DEFENSE – BASIC
boxing skills, blocking attacks, escaping grabs and countering grabs from behind
ADULT SELF DEFENSE – INTERMEDIATE
the Stop 3 range (winning in forearm-to-forearm crash with an attacker), how to defeat the opponent's blocks, shoulder / elbow locks and elbow striking drills.
ADULT SELF DEFENSE – ADVANCED
handgun defense, active shooter safety, double leg trips and passing an attacker's blocking arm to get to their protected weapon.
ALSO INCLUDES
* Q&A sessions
* course requirement and technique downloads
* an free test at the end of May (Mr. P. is hoping to get a face-to-face video up and running for this!)
Just text or call Mr. P. at 303-650-5566 and he'll explain how to sign up, Hope you can join us!

Latest posts by Synergy Martial Arts & Fitness
(see all)