4th of July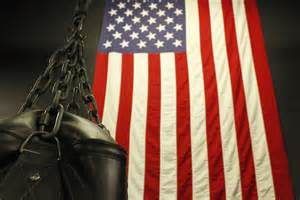 Hi there everyone. So this week were going to talk about the upcoming 4th of July Holiday.
So, as expected the gym will be closed in observance of the 4th of July on Monday the 4th. However we will be open as normal on Saturday July 2nd and we will be holding a special HitFit cardio kickboxing class on Sunday July 3rd at 10:00 a.m.
The specialty workout class will be around 45 to 50 minutes long, will be free to any and all and promises to be a sweaty fun time for all!
You can bring in any family, friends, co workers etc. for this pre 4th of July workout. All we ask is to just let us know if someone is coming with you so we can make sure we have enough gloves to go around…LOL
This is a perfect way to do a little bit of damage control for all those 4th of July parties, B.B.Q.s and festivities where there will be a ton of "cheat day" foods to go around. Now were not saying don't eat them. But at least come in and get your metabolism as high as you can to minimize the hit your progress is gonna take.
So grab a friend and head in to the gym that Sunday and smash it. You'll totally be happy you did, we guarantee it 100%
Also, on a side note. Kali testing is this Thursday. So if you're wanting to get that next rank in our weapons program that will be your day to do it!!!
And there we have it guys. Next week will be an environmental awareness post courtesy of out Tactical program C-Tac.
Coming up in July there will also be testing in Kids Karate and Tactec. The Advanced Self Defense system KDM will be holding its next test in August.
All right everyone, have yourself a wonderful week and we'll see you in the gym soon!
www.synergymartialartsandfitness.com

Latest posts by Synergy Martial Arts & Fitness
(see all)