Advanced Grappling Seminar
Hey there Synergy family!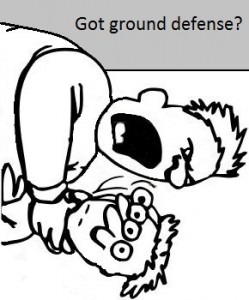 Before we get into todays updates, we wanted to say a huge congratulations to everyone you tested these past two weekends. And we are very proud to say we had a 100% pass rate!!! Excellent job everyone!!!
Okay, it is that time again. The next Synergy in house seminar will be an Advanced Grappling Seminar covering some very rare techniques, a section on how to deal with an MMA fighter, some really cool sneaky tricks that have worked extremely well and a special question and answer period at the end. If you've wondered on how to use grappling techniques for the street this is definitely something you don't want to miss.
The Advanced Grappling Seminar will take place here at Synergy on Saturday, April 11th from 3:30 to 5:30
Cost is $40 if you preregister and $50 at the door so sign up quick to reserve your spot on the mat!
Once again a big job well done to our testers!
www.synergymartialartsandfitness.com

Latest posts by Synergy Martial Arts & Fitness
(see all)