End of year wrap up!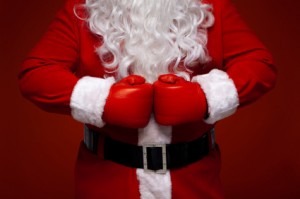 Hey guys, Dr. Rick here, so I've had a huge number of request to do a special Pre New Years workout and I want to take a quick poll to see which day  and time would work the best for everybody.
So were looking at either Monday the 29th, Tuesday the 30th or Wednesday the 31st at either 9:00 a.m. 9:30 a.m. or 10:00 a.m.
If you're seeing this on Facebook please leave a comment with the day and time that would be ideal for you, the one with the most request will be thrown up next Tuesday the 23rd.
Next up, the Kali test is THIS Saturday at 9:30 a.m. if you're testing be here at least 5-10 minutes early and if not go ahead and still come on in and support your fellow Synergy family members or jump in to help out with test.
And while were at it, remember the gym will be closed from Wednesday the 24th till Friday January 2nd for the holidays.
If you're wanting to take advantage of the incredible membership gift card deal (50% off) or get some Century equipment (10% off) you only have until the 23rd to snag them.
Have a great week guys and let me know about the special workout!!!
www.synergymartialartsandfitness.com

Latest posts by Synergy Martial Arts & Fitness
(see all)