Fight results and Memorial Day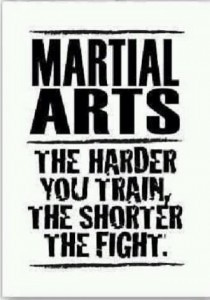 Happy Wednesday everybody, today we'd like to take a moment to talk about last Saturdays Fight results and Memorial Day observation.
So, first:
Our very own Assistant Instructor in Defence Lab and TacTecs Josh De Valle won his MMA fight this last Saturday night with an impressive and decisive technical knock out in the second round. Showing amazing technique and phenomenal conditioning, Josh completely dominated the fight and we could simply not be more proud.  Congratulations Josh!!!!
Next:
This coming Monday the 25th is Memorial Day and in observance of the holiday the gym is going to be closed, we will however be holding classes as normal the Saturday before and we'll be back at it on our regular schedule Tuesday the 26th.
And lastly:
The next TacTecs test is coming up quick, if you want to make sure your prepared, get in contact with one of the Instructor to schedule a private lesson review. This is the fastest and most effective way to get ready to ace the test and get that next rank.
Thanks guys, train hard and have a great week!!!
www.synergymartialartsandfitness.com

Latest posts by Synergy Martial Arts & Fitness
(see all)