Grappling seminar Saturday and Kali Testing
Hi guys!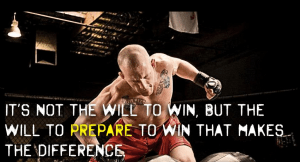 This Saturday Synergy is proud to be offering the second in our in house seminars, Advanced Grappling!
Here's the low down:
Where: Right here at Synergy Martial Arts and Fitness located at 3049-A W. 74th Westminster CO 80030
When: This Saturday, April 11th at 3:30 to 5:30ish
What: Advanced Grappling covering rarely seen techniques, ground fighting for the street and a special section on "How to beat an MMA fighter on the ground".
How Much: $40 if you preregister and $50 the day of.
No matter which system is your chosen area of study whether it's DNA, Kenpo or Kali every student of self defense or martial arts will greatly benefit from this material.
On a side note, we offer one of these specialty seminars just about every quarter (once every 4 months or so) and were planning the next on, so if there is something you really are dying to learn now would be the time to let Dr. Rick or Mr. P know.
Some of the thinking we're thinking of is:
Tomahawk
Gun retention and use for Self Defense
Street "Ground and Pound" or ground striking for self defense.
Let us know if something comes to mind guys.
Secondly, attention Kali students!
The Kali test is coming up quick, make sure to let Dr. Rick know if your interested in testing and to double check with him if your all set and ready.
And here's the skinny on the testing:
When: Saturday, April 18th at 9:30 to 10:30
Who: All students who want to test up toYellow Grade, Green Grade or Blue Grade (Note Purple and higher will be testing separately)
Thanks everyone and always remember you rock!!!
www.synergymartialartsandfitness.com

Latest posts by Synergy Martial Arts & Fitness
(see all)