Holiday Wrap Up and A Special Offer!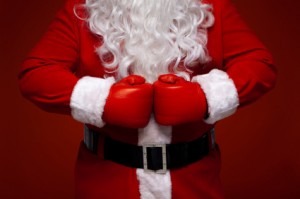 Hey ya Synergy Family,
Well, the end of the year is almost upon us and we just have a few things to cover before the Holiday break.
First off of big thank you to everyone who came out to the Holiday Party last Saturday, this was the largest one to date!
Secondly, a quick reminder that the gym will be closed in observance of the Holidays from Dec. 24th till we reopen on Jan. 2nd. With a special surprise on Jan. 1st…more details to come next week.
Next up, in keeping with the new year NuYu, yes pun intended, Synergy will be offer a special fitness membership to new members starting in Janurary. This will include all the HitFit and NuYu classes for only $69 per month for the whole year of 2016. In addition anyone who signs up for this special can also receive 25% off the small group training.
(note, this does not include the self defense or weapons classes.)
And last but certainly not least, there's going to be some changes to the schedule when we open back up on Jan. 2nd.
First were adding 3 new NuYu metabolic bootcamps with one additional on Monday, Wednesday and Saturday.
Were also introducing the Kinetix Defensive Method, a mix of Krav Maga, Dirty Boxing and Filipino Kali empty hand techniques. KDM will be held on Mondays and Wednesdays. Come and try in out this new and exciting system!
Alrighty guys, have a great week and we'll see you in class!!!
www.synergymartialartsandfitness.com

Latest posts by Synergy Martial Arts & Fitness
(see all)