Hoodies and a request for help.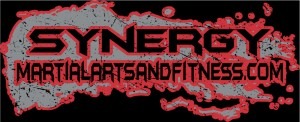 Hey guys, so one of our own lost a family member on Sunday. David, our Assistant Instructor who recently moved to Texas let us know that his Mother passed on this last weekend. She was very young, passed very unexpectedly and unfortunately didn't have any funeral arrangements in place.
In order to try to show our support for David during this difficult time, we are sending a sympathy card and taking donations to try to help him with his Mothers final expenses, if your able to, please try and help by donating any amount to either Mr. P or Dr. Rick and we'll send it to him this coming Saturday.
In happier news, the first run of the special edition Synergy hoodies are on their way!
These hoodies are on a first come first serve basis, if you want one make sure you come in and get them ASAP when they arrive, there were only 5 ordered in each size. The picture to the side in of the back design.
www.synergymartialartsandfitness.com

Latest posts by Synergy Martial Arts & Fitness
(see all)