New and exciting things!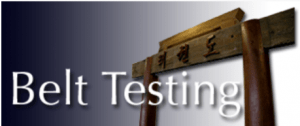 Hi there Synergy Family, so, there are some New and exciting things! heading our way in the next couple of months.
First off, it's time!!!
Tac-Tec and Kids Karate testing is tomorrow Sat. the 31st!!!
Second:
The "Way of the Sword" in house seminar is in full swing having finished the Kenjitsu portion this last Wednesday and heading into the Filipino style this coming Wednesday ay 6:30.
Next up in the specialty seminar line up is:
"The legality of self defense" conducted by Officer Alastair McGiven from the Boulder Police Department and Mr. P's primary Instructor on Saturday Feb. 21st at 3:00 p.m.
This specialty seminar is only $25 at the door but if you preregister its only $20 for this eye opening "missing link" in self defense.
Third:
For all of our Shape Shifters, the next Defence Lab test is going to be held on Sat. Feb. 28th at 12:30 till 1:30. Also the U.S. conference in Lynbrook New York is confirmed for June 6th and 7th this year, see Dr. Rick for more details. In addition to being able to train with Andy "Storming" Norman, guest Instructors will include Phil Norman founder of the revolutionary kickboxing system called Ghost Elusive Combat, the legendary Bob Breen founder of the Tactical JKD based system called 4D Combat and also this year Eddie Quinn of The Approach a brilliant silat and kali self defense style will be teaching.
Good luck to all of you that are testing!!!
www.synergymartialartsandfitness.com

Latest posts by Synergy Martial Arts & Fitness
(see all)