New Year Goals!!!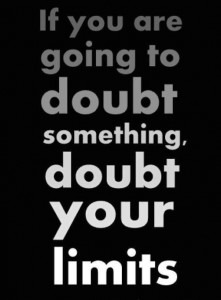 Hi there everyone, so it's officially 2016 and we wanted to chat a moment about your New Year Goals!!!
So almost everybody makes new year resolutions but very few people stick with them more than a month or two. We here at Synergy Martial Arts and Fitness want to make sure that your on a carefully laid out path to not only work on and acheive your goals for a month but for the whole year.
If you're looking to get to your next belt level this might be the time you want to get in some private or semi private lessons with one of our Instructors.
Looking for more self defense in your life?
Starting Monday Synergy is proud to offer the Kinetix Defensive Method, a unique blend of Krav Maga, Dirty Boxing and Kali empty hands techniques, along with some other goodies from various other systems.
Kinetix classes are going to be held on Mondays at 6:30 and Wednesdays at 7:30.
Also Synergy is going to be offering a quarterly tactical seminar, if you came to the active shooter seminar you already kinda have an idea of what the flavor will be like in these highly functional specialty courses.
Or maybe you're looking to get into a bit better shape for the new year.
Well, in that case you'll be happy to know that we're adding 3 additional NuYu advanced metabolic bootcamps to our schedule.
Mondays and Wednesdays at 5:30 p.m.
Tuesdays and Thursdays at 7:00 p.m.
Saturdays at 11:00
Cardio Kick boxers don't worry, HitFit is still going on at these times:
Mondays and Wednesdays at 12:30 p.m. & 6:00 p.m.
Tuesdays and Thursdays at 6:30 a.m. & 5:30 p.m.
Fridays at 12:30 p.m.
Saturdays at 10:30 a.m.
Also if you're really serious about getting into the best shape of your life, during the month of January there are some specials on semi private and one on one personal training.( See Dr. Rick for more details. )
All of you did some amazing, remarkable things in 2015 and were so very proud of you. Let's build on last years momentum and achieve even more this year!
As always, the Synergy staff is ready, willing and able to help you crush your New Year Goals!!!
LET'S DO THIS!!!!
www.synergymartialartsandfitness.com

Latest posts by Synergy Martial Arts & Fitness
(see all)