Teamwork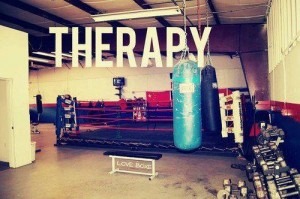 Hey all, so this week we'd like to take a moment to talk briefly about Teamwork.
One of our favorite things about Synergy Martial Arts and Fitness is the incredible amount of teamwork we see every day in the gym. There's been some outstanding examples of Teamwork this last week and we wanted to share some.
During one of the Kids Karate classes, the little guys were working on some fitness drills, specifically pull ups, and one of the kids were having a bit of hard time getting that first one in. Instead of the other kids making fun or giving him a hard time, there were cheers of encouragement and one of his classmates ran up, grabbed his legs and helped him get his chin above the bar. It was simply heart warming to see one of our little warriors being so amazingly supportive of his fellow martial artist!
Next up we want to give a big shout out to Assistant Instructor Josh who has being staying late helping out one of our Synergy Family get ready for a kickboxing match he has got coming up. Holding pads, sparring and volunteering his time and expertise, Josh has been a shining example of Teamwork.
Lastly, we've got two tests coming up in the next 6 weeks, Kali and Kinetix Defense Method, and we were very happy to see the senior ranked members taking time to help out the lower ranked guys get ready in between the classes. Way to go guys!!!
We've always been extremely proud of the way the students here at Synergy have come together to form a close knit, encouraging and welcoming group. We love that we can call everyone here a part of the Synergy Family and for that to be true.
You all are Awesome!!!
Okay side note:
Were hosting a Fast Defense Seminar here at the school next Saturday the 20th from 1:00 till 4:00p.m.
The focus will be:
Awareness: What do predators look for?
Boundary Setting: How can I back him off without a fight?
Combat: What if all else fails?
This a great system that provides "The Missing Link" in personal safety.
www.MBCstudies.com/registration/
and Synergy members get a 50% discount!
Alrighty guys, have a great rest of the week and we'll see ya in the gym!
www.synergymartialartsandfitness.com

Latest posts by Synergy Martial Arts & Fitness
(see all)