Testing and the 4th of July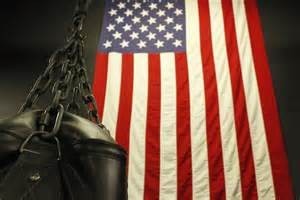 Hey everyone, we wanted to let everybody know whats going on with the next round of Testing and the 4th of July holiday.
First off were going to be closed on Saturday for the 4th in observance of the holiday.
Second, it's test time again!!!
On Saturday July 25 th we will be testing the following systems:
Kids Karate both beginner and advanced
Adult TacTecs
and finally
Defence Labs DNA
All test will be held during the normal class times, no changes to the schedule.And last but not least we are pleased to announce our very own Dr. Rick was recently part of the filming of the first series of
training videos for the amazing Civilian Tactical program by Martial Arts legend Sifu Alan Baker.
Dr. Rick is currently the only Instructor for this ground breaking system in the state of Colorado.
For more info on this tactical system visit civ-tac.com or go see Dr. Rick.
Thanks everyone and have a safe and fantastic holiday!!!
www.synergymartialartsandfitness.com

Latest posts by Synergy Martial Arts & Fitness
(see all)