Testing this Saturday!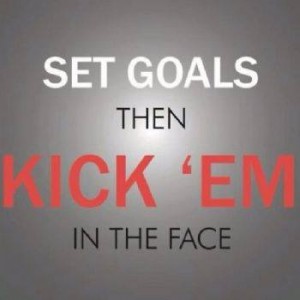 Hey Guys!
So this Saturday is test day for all levels of Kenpo. If your ready and you doubled checked with Mr.P it is your time to shine!
The testing will take place at the normal Saturday class times, so whichever class is appropriate for your belt rank is the one you'll be testing in.
The test will go as follows:
Kids Basic at 10:30 a.m.
Adults at 11:30 a.m.
Kids Intermediate at 12:30 p.m.
Good luck and no matter what were very, very proud of you!!!
Side notes:
Kali testing is going to be held next month on December 20th, so if you want to get up to the next level check in with Dr. Rick to make sure your all set and ready to go. If you need some extra help, testing prep private lessons are available at a discount till the test.
With the holidays coming up Synergy is offering a special on gift certificates for memberships. You can give the gift of self defense and fitness for 50% off the normal monthly fee for up to three months.
If you know someone who you think might love the expert training you enjoy at the gym here is the perfect holiday gift for them.
Also from now until January 2nd all Century products are 10% off the normal price.
www.synergymartialartsandfitness.com

Latest posts by Synergy Martial Arts & Fitness
(see all)